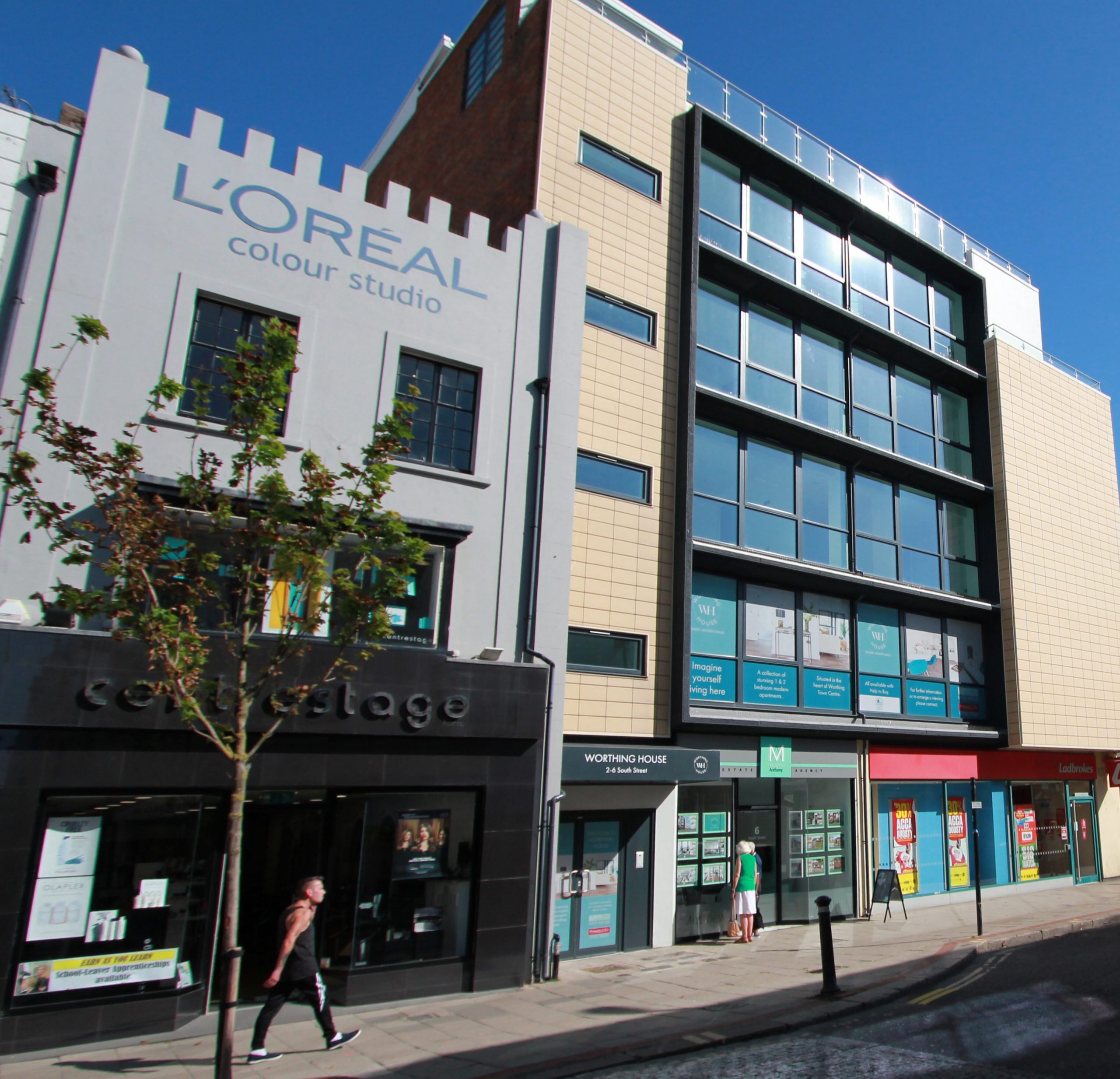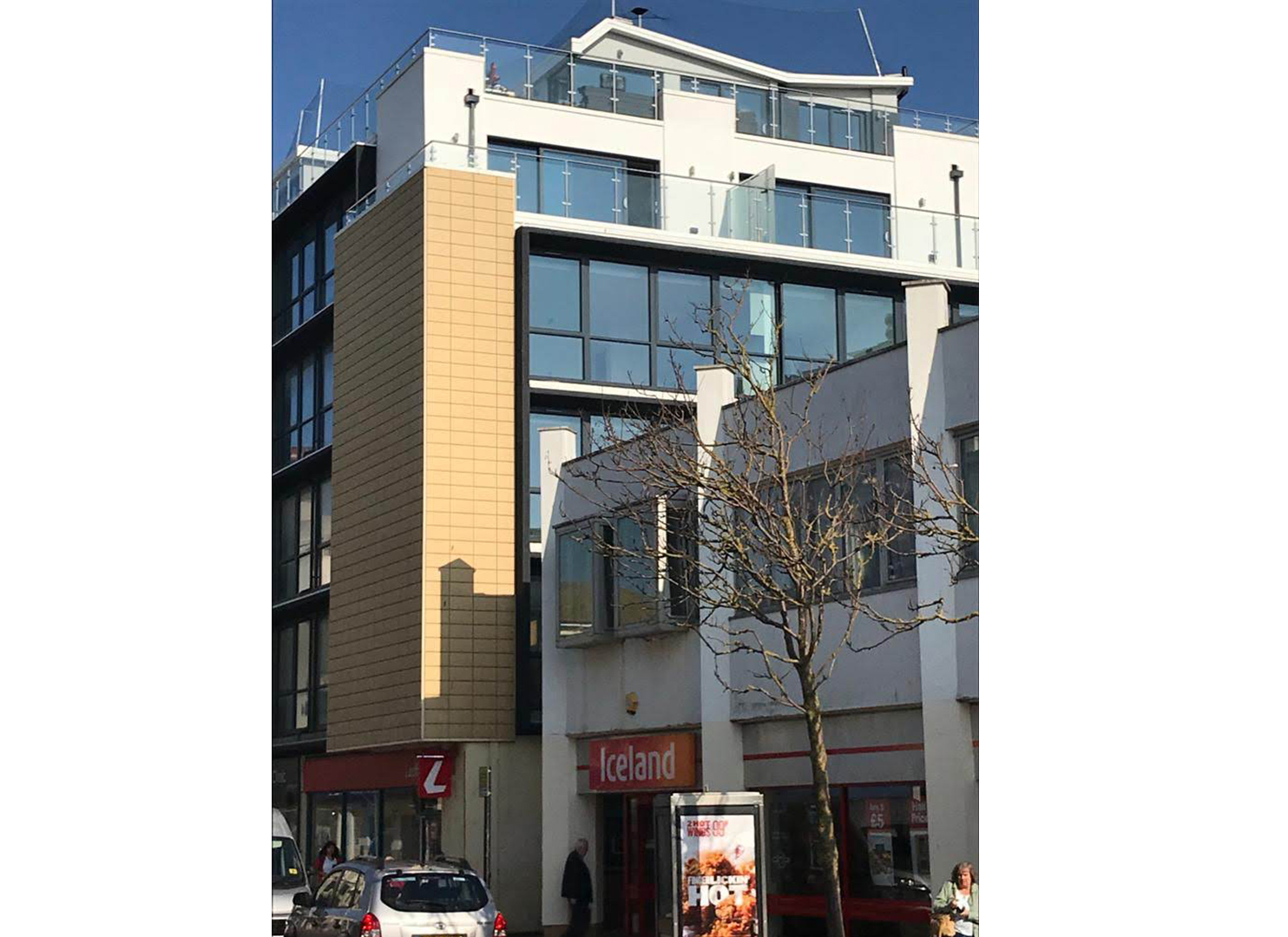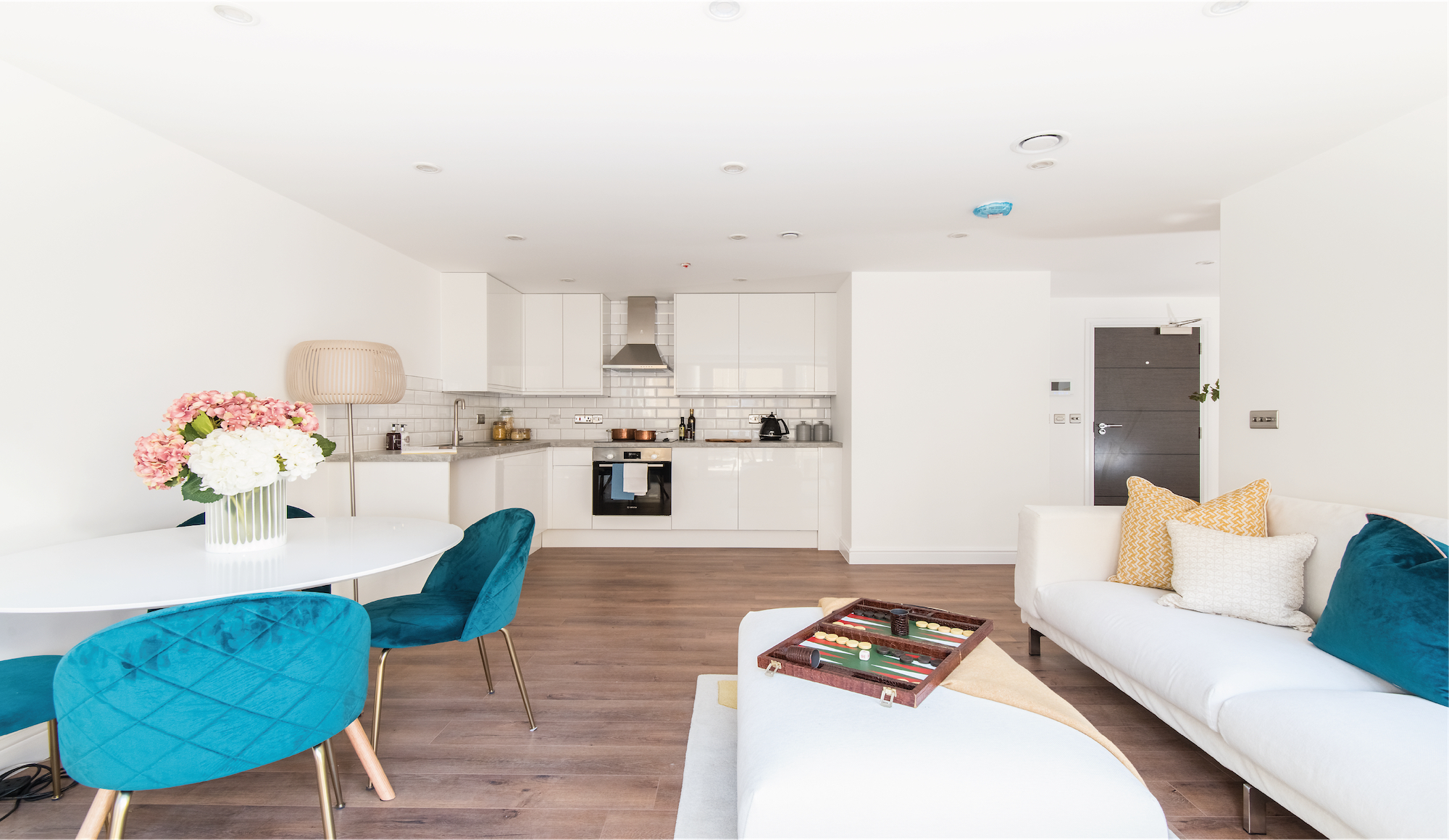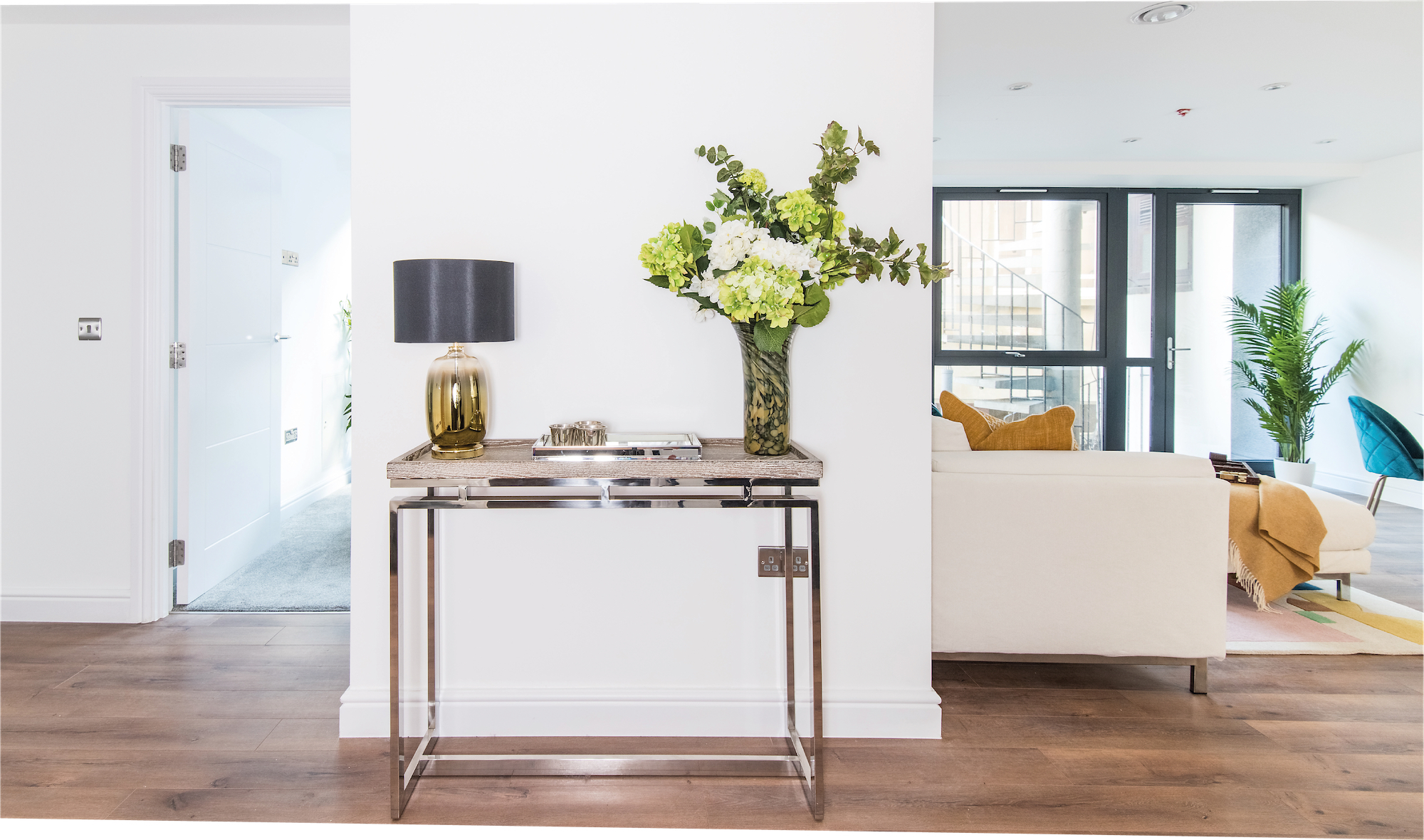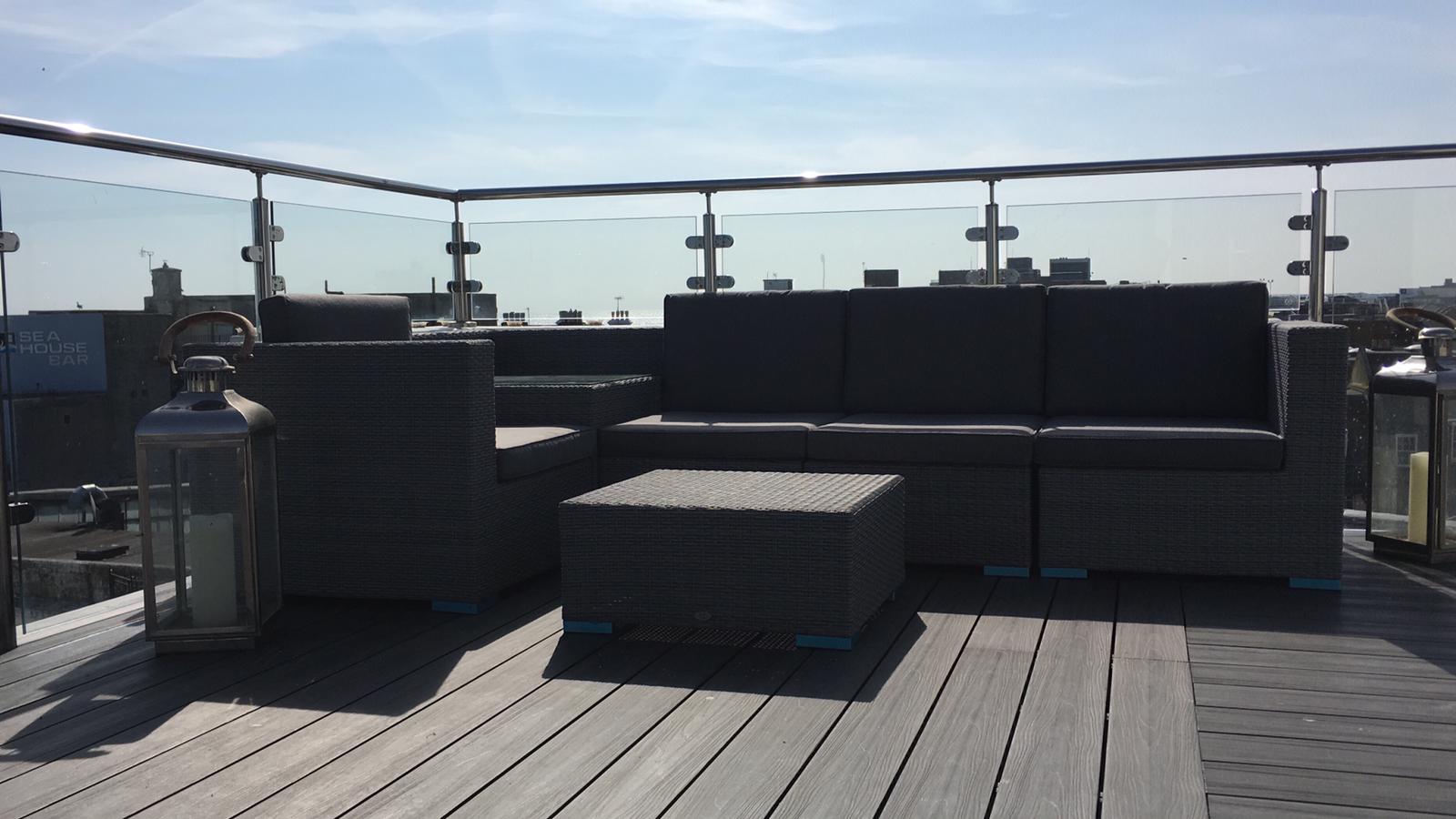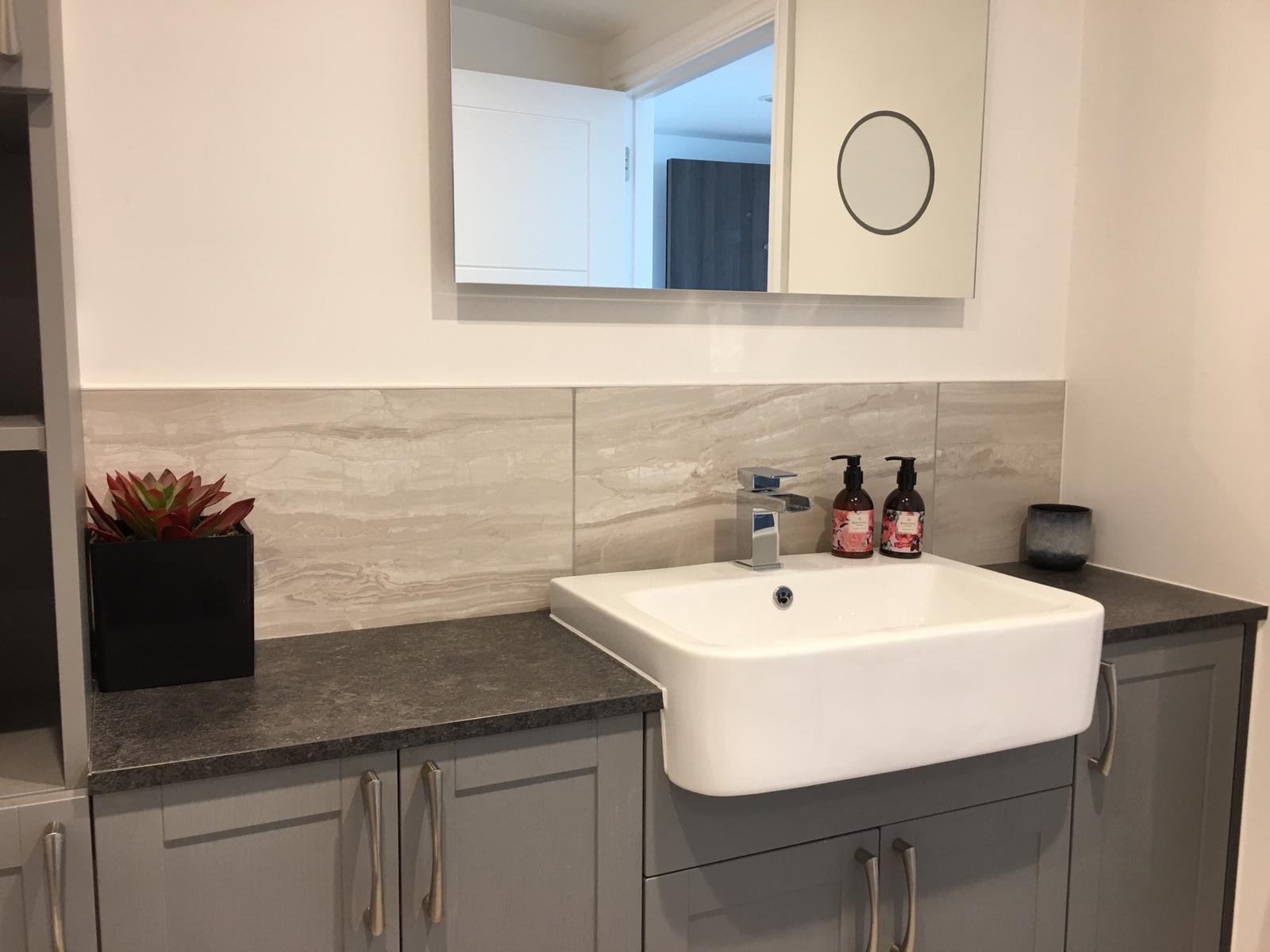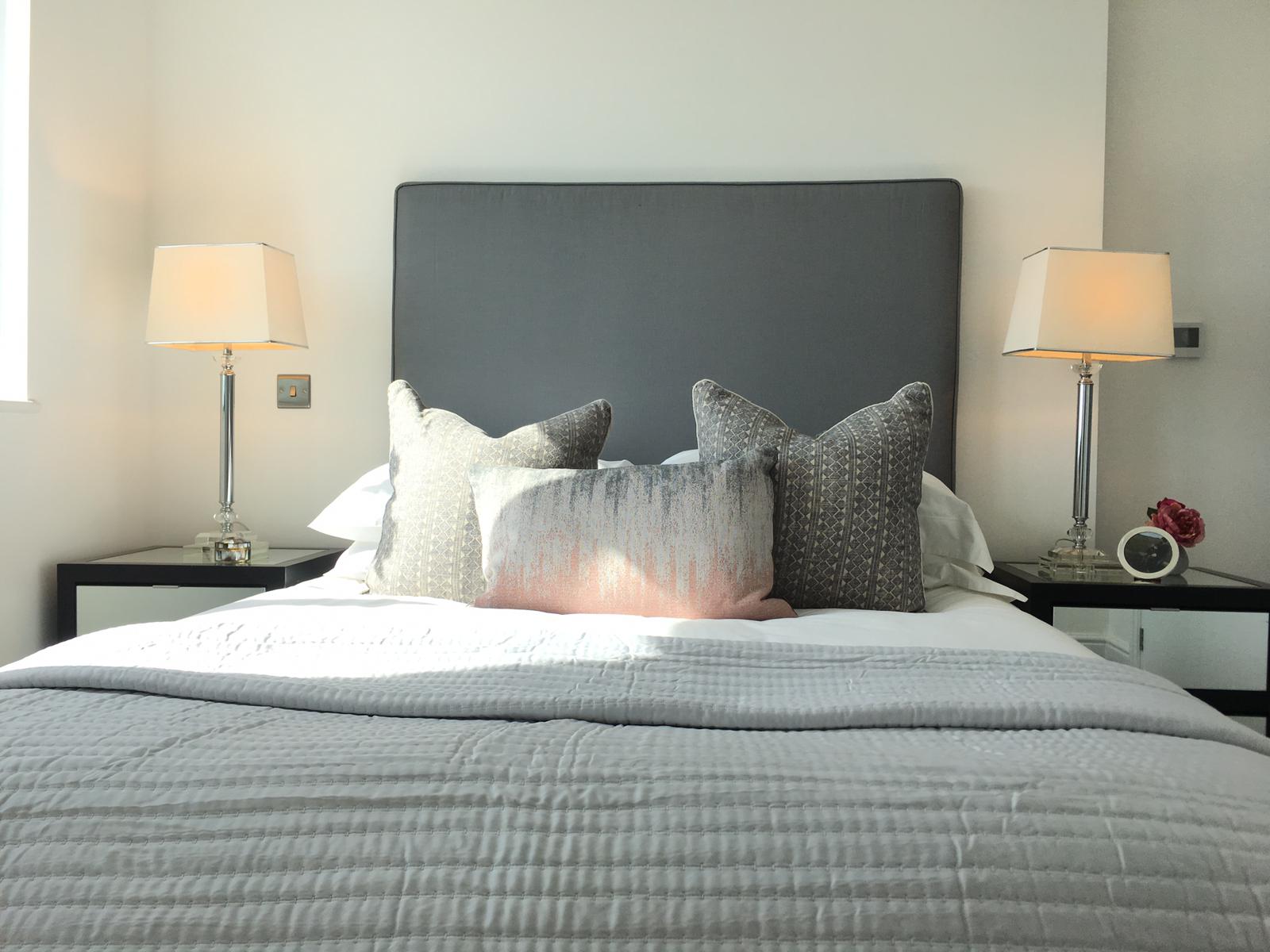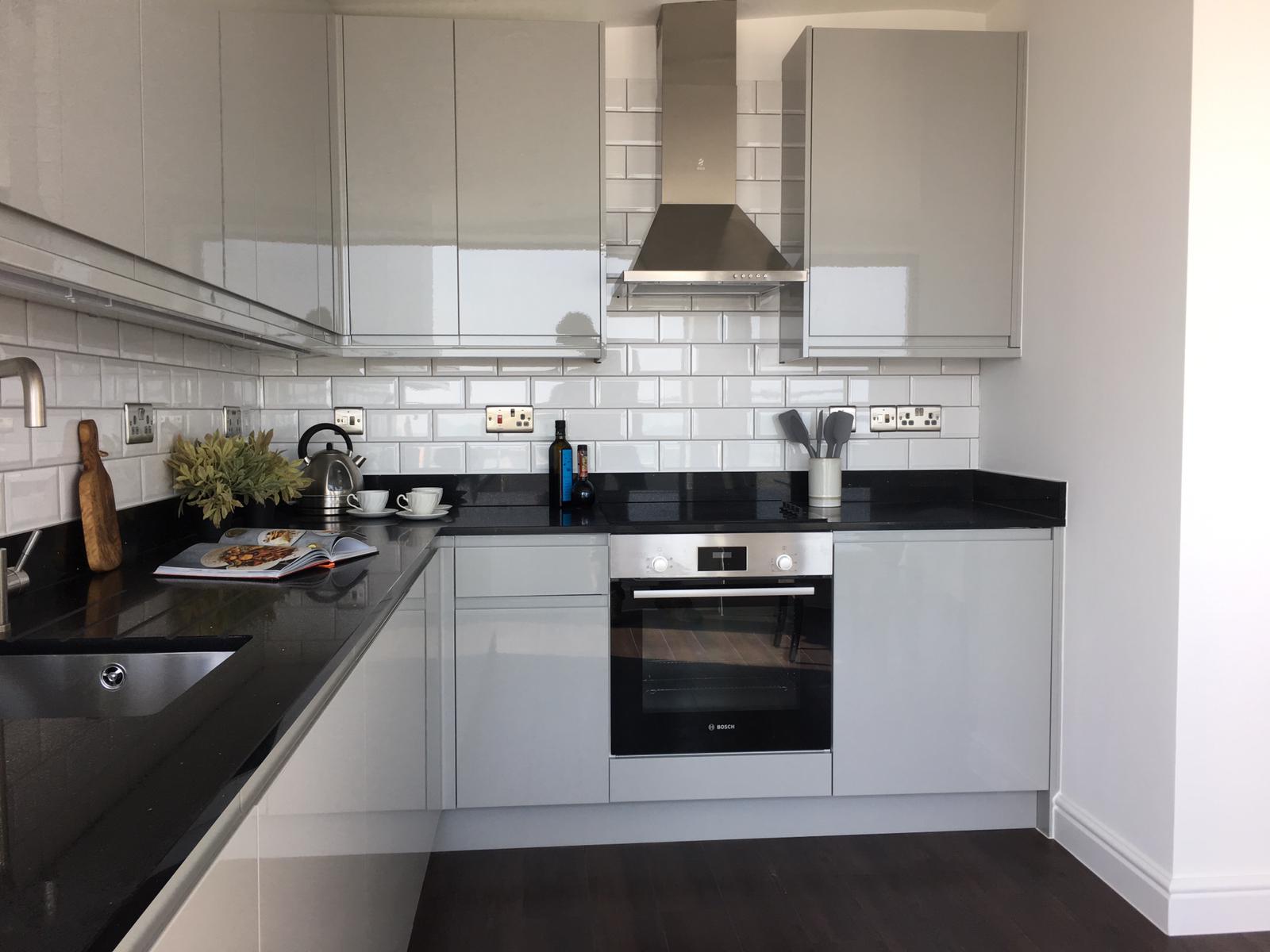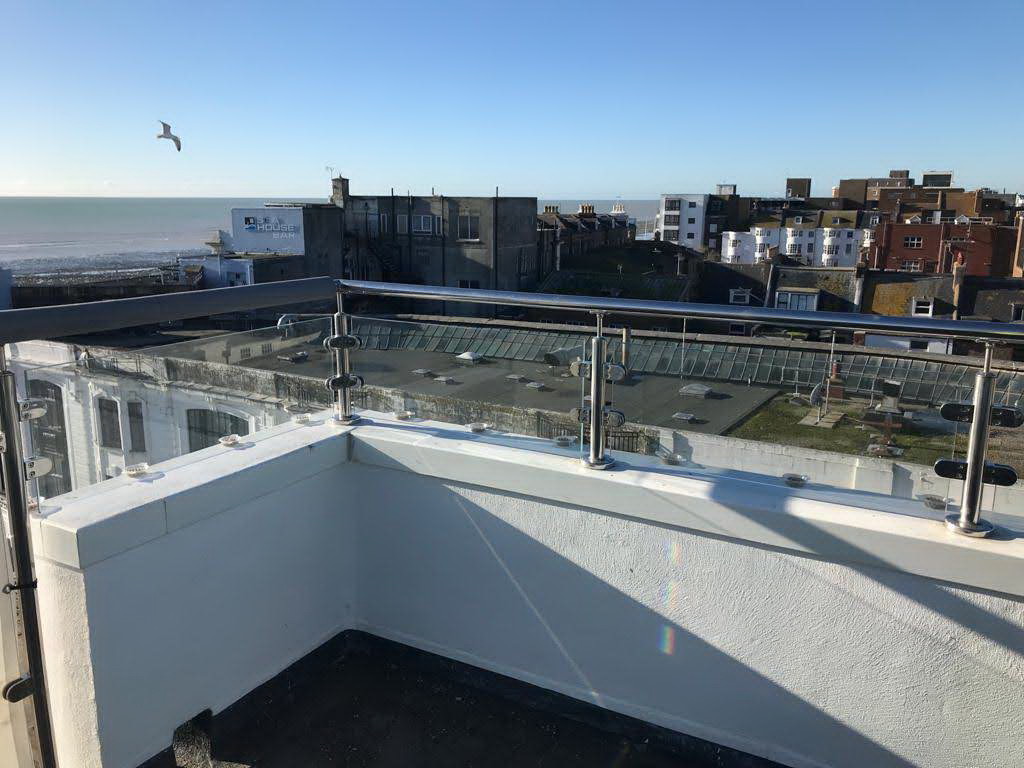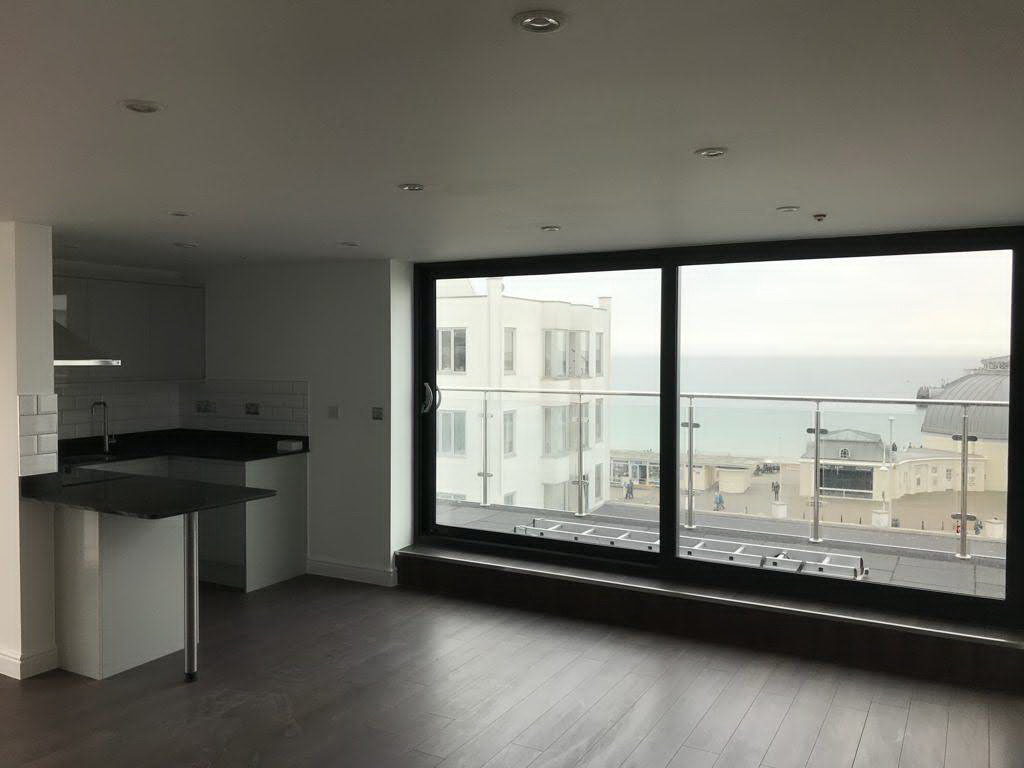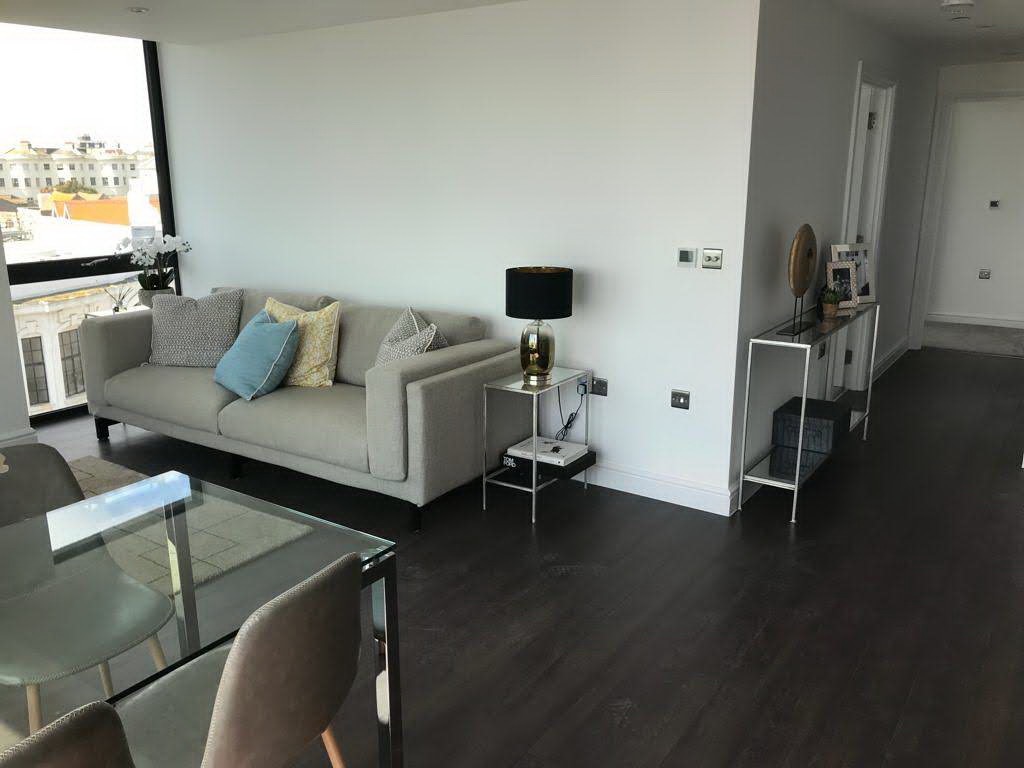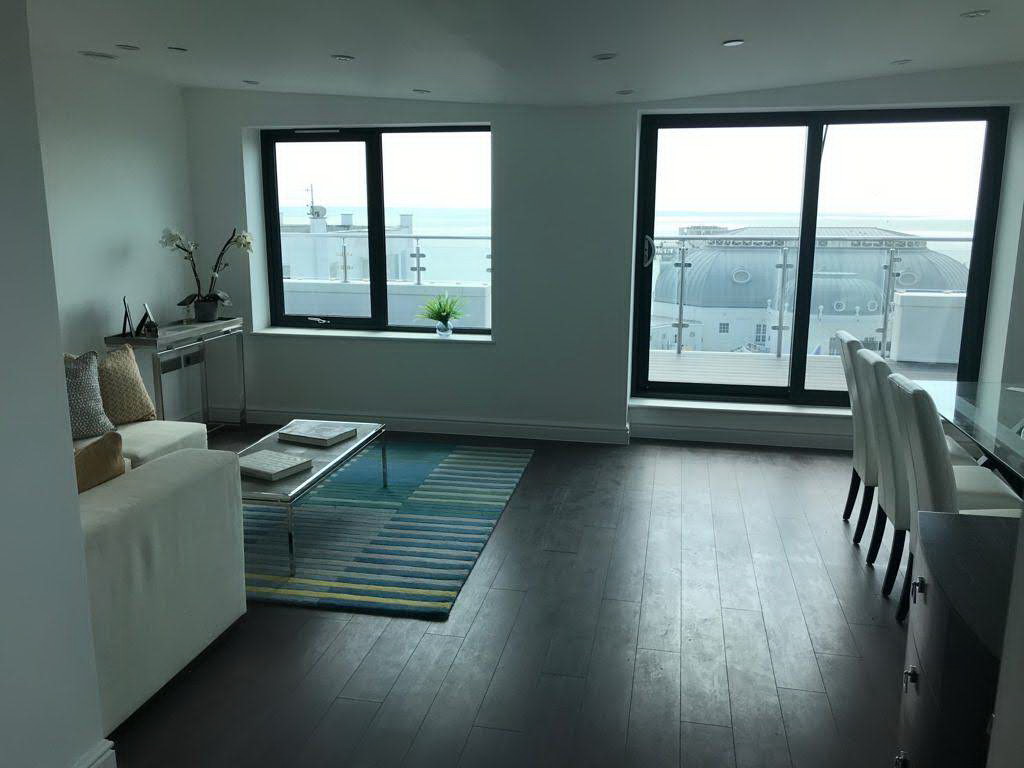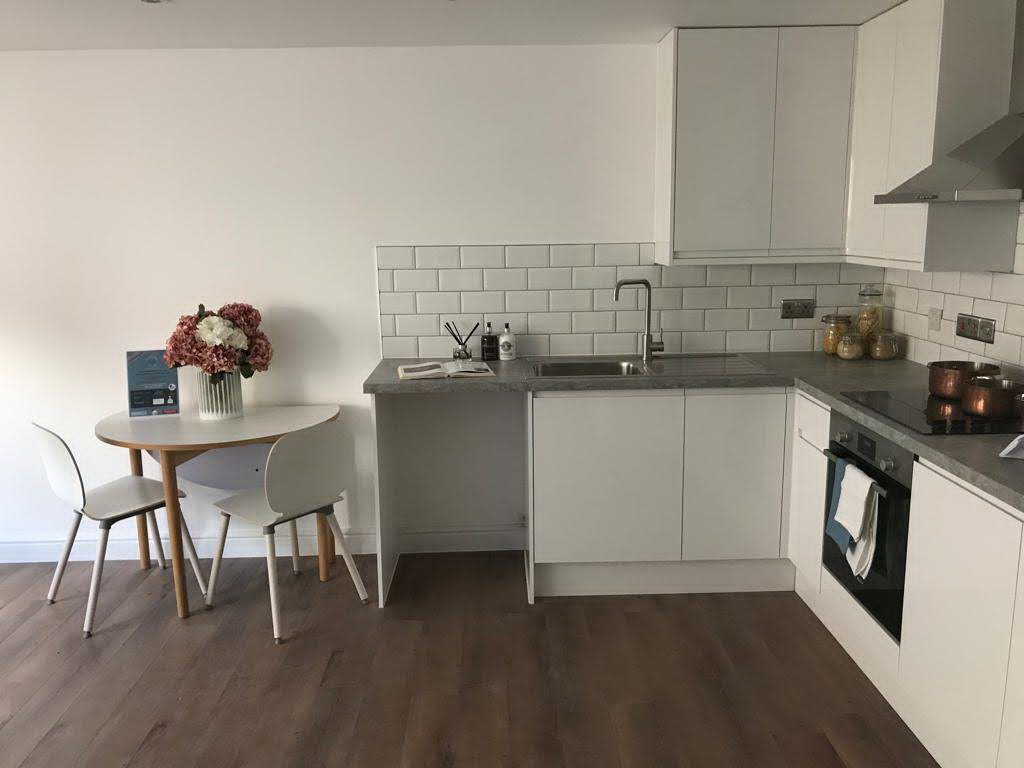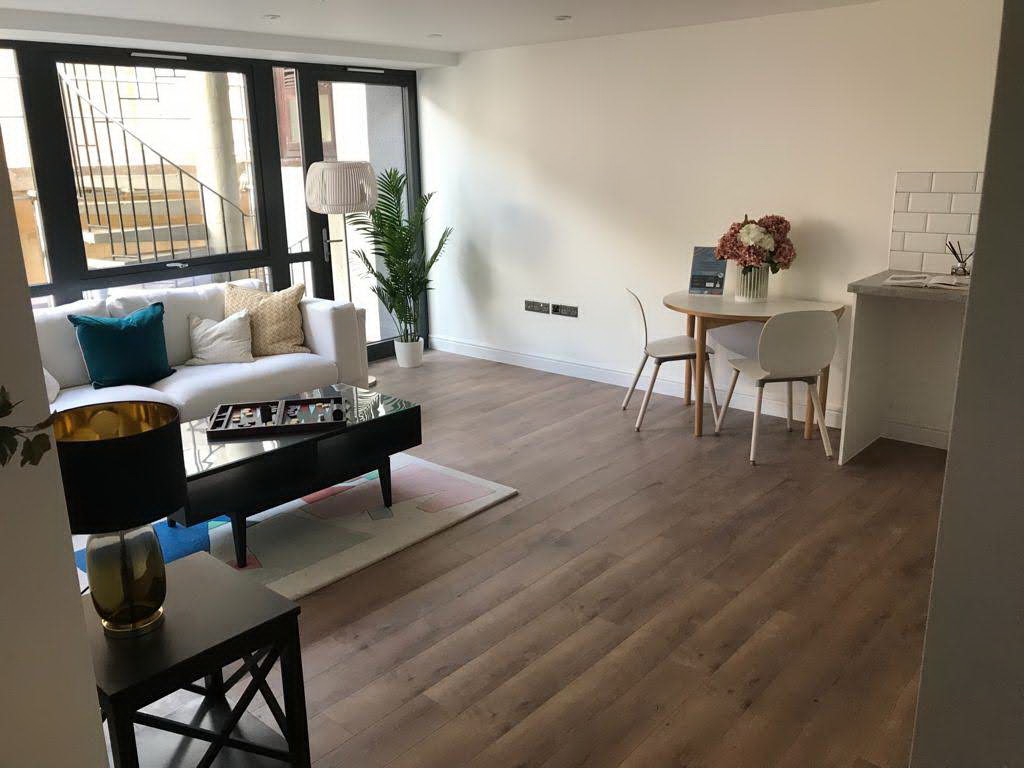 CSN were delighted to be able to buy this prime position commercial building.
We saw the appeal of this ordinary office block just fifty yards away from Worthing pier and on a superb retail pitch. The views in all directions are sublime from the sea in one aspect to the sweeping South Downs in another.
Plans were submitted to convert the first to fifth floors to 14 apartments whilst the ground floor was to remain occupied by the commercial tenants. One of the small group of agents that CSN work with closely, was so impressed with the finished building that when an opportunity arose, he chose to move his business to one of the commercial units and is now offering a concierge service for the residents of Worthing House, through his estate agency.
The stylish apartments range from compact 1 bedroom flats to very large 2 bedroom flats with large roof terraces and outdoor kitchen facilities. All have been refurbished to a very high spec including Bosch integrated appliances, smart controlled underfloor heating and USB sockets.
Some units have been sold on long leases and the rest are held as part of CSN investment portfolio.
---
There are some units available to purchase. If interested please contact our chosen selling agents below:
---